Title:
Portraits of signers of the Declaration of Independence
Call Number:
MSS 12130
Citation:
Robert Edge Pine. Copies of Pine's Portraits of Signers of the Declaration of Independence,1820, Accession #12130, Albert and Shirley Small Special Collections Library, University of Virginia, Charlottesville, Va.
This photo has been identified as being free of known restrictions under copyright law, including all related and neighboring rights.
---
Spouse Information:

Elizabeth Shubrick
(1749 - 1779)
Thomas Lynch Jr.
---
Thomas Lynch, Jr., (the third Thomas Lynch in his line) was the son of a gentleman of the same name, and was born on the fifth of August, 1749, at Hopsewee Plantation in Prince George's Parish, Winyah, in the province of South Carolina. This handsome home exists today on 58 acres on the Santee River on the gateway to Georgetown city and the Santee River delta. It is not a "restored" colonial property, but rather it has been preserved largely intact by the several private owner families. This beautiful site was chosen by the Lynch family to be the home for Thomas Lynch, Sr. (1726-1776), and was built between 1733-1740. Hopsewee overlooks the beautiful Santee River and the rice fields which were its source of income until the Civil War, and at one time there were about 13,000 acres owned by the family. Currently, the house is registered as a National Historic Landmark, and is furnished with 18th century pieces, open to the public to tour throughout the year.
The family was an ancient one, and is said to have originally emigrated from Austria to England, where they settled in the county of Kent. Sometime later, a branch passed over to Ireland, and from there some of the descendants moved to South Carolina. The name of the family is said to have been derived from a field of pulse called lince, upon which the inhabitants of a certain town in Austria lived, for some time, during a siege which was laid to it. Subsequently, they changed the name of the town to Lince or Lintz, which name was adopted by the principal family of the place.
Jonack Lynch, the great-grandfather of Thomas Lynch, Jr., the subject of the present sketch, emigrated from Ireland to America about 1690. At his death, he left his son Thomas (the first of three individuals named Thomas Lynch) a slender inheritance, which however, by his industry, and especially by the purchase of a large tract of land that he devoted to the cultivation of rice, was increased to a princely fortune. This fortune, at his death, was left to a son by the name of Thomas (known as Thomas Lynch, Sr.), the father of the subject.
Thomas Lynch, Sr., was married to Elizabeth Allston, of Brookgreen Plantation, another Georgetown prominent and wealthy family, and they had daughters Sabina (b.1747) and Esther (b.1748) and one son, Thomas Jr. (b.1749). After Elizabeth Allston died (c.1755), Mr. Lynch Sr. married Hannah Motte, and they had a daughter, Elizabeth (b.1755).
Thomas, Sr., was a distinguished public servant and one of the most important Santee River planters. He was the first President of the Winyah Indigo Society, and was elected as a delegate to the Commons House of Assembly by the people of Prince George, Winyah Parish, where he served until his death (1776). Having early espoused the cause of the colonists, in 1774, he was elected to the First Continental Congress. He was highly esteemed by the founding fathers, who in October, 1775, appointed him along with Benjamin Franklin and Colonel Benjamin Harrison as advisors to General Washington. In February, 1776, he was paralyzed from a cerebral hemorrhage while in Philadelphia, and never recovered his health.
At an early age, young Thomas Lynch, Jr., was sent to a flourishing school, The Indigo Society School, at that time maintained at Georgetown, South Carolina. Before he had reached his thirteenth year, his father removed him from this school and sent him to England, to enjoy those higher advantages which that country presented to the youth of America. Having passed sometime in the collegiate institution of Eton, he entered Cambridge, and received its degree in due course. There he enjoyed a high reputation by his tutors, both in respect to his classical attainments, and for the virtues of his character. This information, communicated by some friend to his father, was so highly flattering, that he was induced to continue his son abroad for some years longer, and wrote to him, expressing his wish that he should continue study in England with a view to the profession of law. This he did, leaving Cambridge to study at the Middle Temple in London. He devoted himself with his characteristic zeal to the philosophy of jurisprudence, and made the acquaintance of some of the leading politicians of the day and the ways of the government. When he heard the murmurs of discontent from his native land, and listened to the haughty tone of British statesmen when speaking of the colonies, he had an irrepressible desire to return home.
After an absence of eight or nine years, young Mr. Lynch returned to South Carolina. He returned an eminently accomplished man; in his manners graceful and artfully clever, and with a mind enriched with abundant stores of knowledge, justly the pride of his father, and an ornament to the society in which he was destined to move.
He soon after married, on May 13, 1772, a beautiful young lady he had known since childhood, Elizabeth Shubrick, daughter of Thomas and Mary Baker Shubrick, of Charleston, SC. They had no children. Interestingly, Elizabeth's sister, Mary, married Edward Rutledge, and her sister, Hannah, married William Heyward, brother of Thomas Heyward, Jr. Rutledge and Thomas Heyward, Jr., were also signers of the Declaration. It is easy to imagine the conversations that arose at gatherings of those families!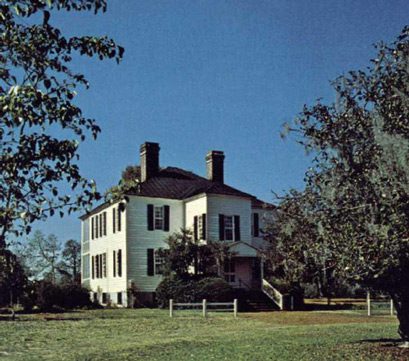 Thomas Lynch, Jr., decided against the practice of law, and became a planter like his father, who gave him Peach Tree Plantation. He also caught the spirit of his father to stand up and breast the storm of the Revolution. From 1773 he addressed numerous assemblies with a patriotic eloquence that won hearts and the people elected him by acclamation to many civil offices of trust. He quickly became much sought after for public service, becoming a member of the colony's first and second Provincial Congress (1774-1776) and the Constitutional Committee for South Carolina, where he helped draft the state constitution.
When the first provincial regiment was raised in South Carolina in 1775, a captain's commission was accepted by young Mr. Lynch, and in company with C. C. Pinckney, he made a recruiting excursion into North Carolina to raise the company he was to command. In this service, he was exposed to malarial mosquitoes and the fever, and his health received a shock from it never fully recovered. He raised his company and they joined his regiment, only to learn a few days later of the sudden and incapacitating illness of his father from a paralyzing stroke in Philadelphia, which caused the father to resign his seat in Congress. The Provincial Assembly elected young Lynch to fill it, and he hastened to Philadelphia to take his seat in 1776. Lynch and his father thus had the unique distinction of being the only father-son team of representatives to the Congress.
He supported the proposition for independence and impressed his colleagues with his earnestness and eloquence. Lynch voted for the Declaration, and on August 2, 1776, three days before his 27th birthday, he joined the other South Carolina delegates in signing the parchment, leaving a space between the signatures of Edward Rutledge and Thomas Heyward, Jr., for an additional signature, in the hope of the elder Lynch making enough recovery one day to also sign the document. The father's health only worsened, so father and son began a slow trip home which got as far as Annapolis, Maryland, where the father died and was buried.
When Thomas Lynch, Jr. returned home from Philadelphia, he was a sick man. He retired from public life and lived at Peachtree Plantation on the Santee River with his wife. The malingering fever contracted from his time in the military service continued wracking his body into worsening health. Upon the advice of his doctors, in 1779 he and his wife decided to travel to France with the hope that therapeutic help there may restore his health. The war, with the possibility of his capture, made ocean travel ever more dangerous, so they embarked for St. Eustatius in the West Indies, to seek out a vessel to transport them to France. On this first leg of the long journey, their ship was last seen when it was but a few days out at sea. Presumably it foundered during a storm and they both drowned, no one survived; ship and passengers and crew all simply disappeared, another mystery of the fabled "Bermuda Triangle" area. At age 26, he was among the youngest to sign the Declaration; at age 30, he was the youngest of the Signers at their deaths.
Having had no children, this Signer has no direct descendants. Interestingly, his will made before the fateful journey includes provisions for his sisters and step-mother, but requires that no one would inherit Lynch land unless "they shall take and use the Surname Lynch and no other…it having been my father's intention and it being my meaning to limit a part of his estate as far as the law will permit to such of his family as shall use the surname 'Lynch'…." Mr. Lynch's nephew, John Lynch Bowman later changed his name to John Bowman Lynch, he was the only son of the Signer's sister, Sabina. John Bowman Lynch had three sons and four daughters, all three sons were killed in Confederate service during the Civil War, and left no descendants.
Near the Washington Monument in Washington, D.C., there is a park dedicated to the signers of the Declaration. A granite block is there engraved with the name of Thomas Lynch, Jr., and 55 other blocks with the names of each of the other signers.
Edited by D.S.D.I. member Rieman McNamara, Jr. – 2008
---
Sources:
Barthelmas ,Della Gray, The Signers of the Declaration of Independence, McFarland & Co.,Inc., 1997, Pages 168-169.
Ferris, Robert G. and Richard E. Norris, Signers of the Declaration of Independence, National Park Service, Thomas Lynch, Jr., p. 99.
Goodrich, Rev. Charles A., Lives of the Signers to the Declaration of Independence, William Reed & Co., 1856. Pages 443-447, www.ColonialHall.com
Hopseewee Plantatiom – Circa 1740 , www.hopseewee.com , Nomination Application, National Register of Historic Places, 6/4/1971, National Park Service.
Thornton C. Lockwood, D.S.D.I ., 2008
Lossing, B. J., Lives of the Signers of the Declaration of Independence, Originally Published 1848, Reprinted 1995, WallBuilder Press, Pages 219-222.